Law Office of Garrett T. Rice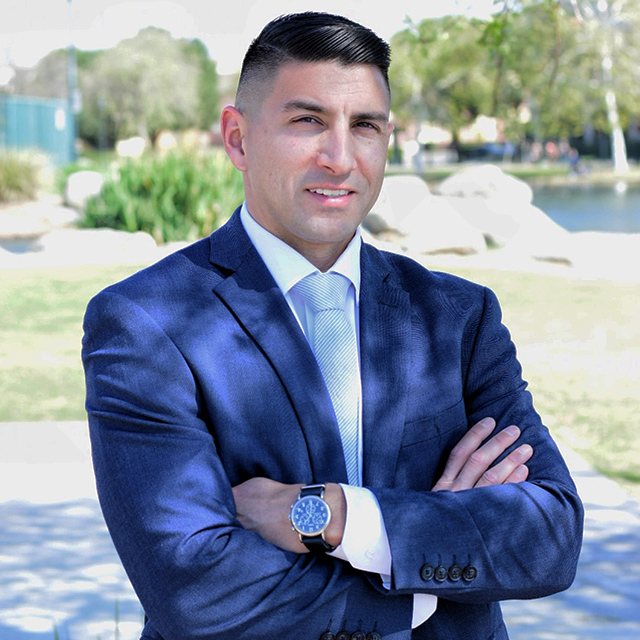 About Garrett T. Rice​
Garrett is a criminal defense and DUI attorney with 12+ years of experience and knowledge in helping people feel safe and secure as they navigate the legal process.
Before joining the private sector, Garrett Rice was a prosecutor of a child fatality, homicide,  and domestic violence cases for almost ten years. As a long-time advocate for families, Garrett has taken over 40 cases to trial, and thousands of hearings in between. As a member of the Air Force and father of three, Garrett takes a disciplined, yet compassionate approach to divorce and criminal cases, understanding through his legal and personal experiences that these matters are emotional and unnerving.
Before his career in the DA's office, Garrett graduated from Whittier Law School in the top 10% of his class. There, he was a member of the Whittier Law Review, Trial Advocacy Board, Moot Court Honor's Board, and an extern for the Orange County District Attorney.
Garrett prides himself in using his advocacy skills to protect families who have found themselves in difficult and sometimes tragic circumstances. As a skilled litigator, Garrett advocates obtaining the best possible outcome for his clients.
A proven dedication for the clients
Mr. Garrett has been amazing his people skills are second to none…. very professional Very caring and truly I am so blessed, Mr Garrett is the lawyer that everyone wants and hopefully gets  thank you again
He was very upfront and the fees were reasonable for sure. I got lost on the way there, and Garrett was great about giving me the correct address info, and waited for me to get there. I will retaining this Attorney for sure.
Mr. Rice knows what he is talking about and communicates very well. He is very engaged in the community. I am a law student and he made time to answer All my questions and gave advice on mediation and law. He made me feel very welcome. Would certainly refer!
Schedule a consultation
Give us a call or send us a message via contact form to schedule a free consultation today.
Analysis of case and goals
We will examine your case for its issues and hurdles, and explain in simple terms the best path forward.
Execute goals efficiently
After determining the path, we will work efficiently to obtain the desired resolution.