Protect Your Future With Experienced Criminal Defense Attorneys
Facing drug charges is an overwhelming and stressful experience. You deserve a legal advocate who will put your best interests at the forefront and offer you unwavering support and a thoroughly crafted defense.
Aggressive and competent drug crime defense
Garrett provides effective legal representation for individuals charged with drug-related crimes. His vast knowledge in cases as a drug crime lawyer ranging from simple possession to more serious charges such as trafficking offers a dependable and vigorous defense that is difficult to come by.
You can rest assured that as your drug crime attorney, Garrett will protect your rights and interests throughout the entire legal process. His wide-ranging experience in criminal defense and drug law also gives him the advantage of understanding that these cases are more than just simple pleadings and filings. They affect your reputation and, most importantly, your future.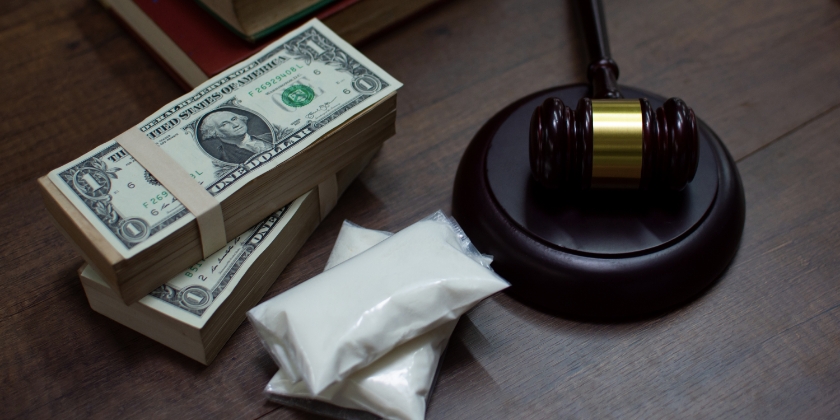 Evaluation of the evidence and charges against you.
Representation in court hearings and proceedings.
Strategies to challenge the prosecution's case and receive reduced or dismissed charges.
We're available 24/7 to address your legal questions and concerns.
Put your confidence in us
Drug charges can significantly affect your life in obtaining housing, employment, financial support, relationships, and more. No matter the circumstances of your case, it is essential to have a forceful defense that will now allow any biases to overpower their duties.
You deserve a second chance
Garrett will thoroughly evaluate the evidence and develop strategies challenging the prosecution's case. His goal is to offer you a solution that will safeguard your future and minimize your charge's long and short-term consequences, from jail time to financial repercussions.
Take your first step, leave the rest to us
A proven dedication for the clients
Mr. Garrett has been amazing his people skills are second to none…. very professional Very caring and truly I am so blessed, Mr Garrett is the lawyer that everyone wants and hopefully gets  thank you again
He was very upfront and the fees were reasonable for sure. I got lost on the way there, and Garrett was great about giving me the correct address info, and waited for me to get there. I will retaining this Attorney for sure.
Mr. Rice knows what he is talking about and communicates very well. He is very engaged in the community. I am a law student and he made time to answer All my questions and gave advice on mediation and law. He made me feel very welcome. Would certainly refer!