A Purposeful Approach to Divorce Resolution
The legal and emotional complexities of divorce are challenging to navigate. Having an experienced and understanding divorce attorney to advocate for your needs makes a definite and essential difference.
Get the guidance you need
Garrett's experience and knowledge in divorce law can help ensure that all assets, debts, custody matters, and other related issues are addressed most efficiently. With him, you are guaranteed legal advice to help you make decisions in the best interest of you and your family.
From filing paperwork to attending court hearings, Garrett will use his expertise in divorce law to protect your rights and not have the legalities burden you even further.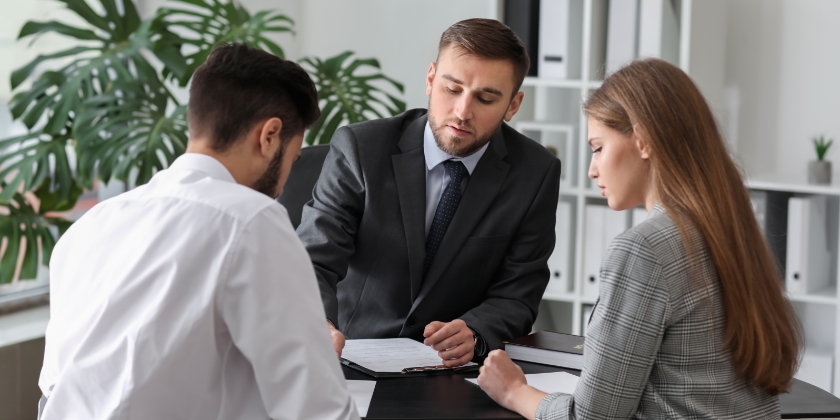 Preparation of all necessary court documents and forms
Representation in court hearings
Negotiation of settlement agreements
We're available 24/7 to address your legal questions and concerns.
As a family man, Garrett fully understands the gravity of divorce and will provide you with the guidance you need to stay protected. His goal is to ensure you come out on the other end with a resolution that brings you and your family peace of mind.
In addition to legal services, Garrett is also here to provide you with moral and emotional support. Going through a divorce can be complicated and bring paralyzing uncertainty. He will help clarify all matters involved so that you can make the best decisions for yourself, your finances, and your family.
Take your first step, leave the rest to us
A proven dedication for the clients
Mr. Garrett has been amazing his people skills are second to none…. very professional Very caring and truly I am so blessed, Mr Garrett is the lawyer that everyone wants and hopefully gets  thank you again
He was very upfront and the fees were reasonable for sure. I got lost on the way there, and Garrett was great about giving me the correct address info, and waited for me to get there. I will retaining this Attorney for sure.
Mr. Rice knows what he is talking about and communicates very well. He is very engaged in the community. I am a law student and he made time to answer All my questions and gave advice on mediation and law. He made me feel very welcome. Would certainly refer!