Obtain an adequate and experienced gun crime lawyer to protect your rights. Garrett can help you navigate the legal process and ensure a defense promoting the most favorable outcome.
An effective defense against serious gun charges
Gun-related crime charges can be severe, and the law often prosecutes them to the fullest extent. This is why it is essential to have skilled and reliable legal counsel who understands the intricacies of gun law.
His extensive experience in criminal defense and gun law will provide you with aggressive representation. Garrett will craft a strategy that will challenge the prosecution's evidence and bring to light any inconsistencies or loopholes that he can use to your advantage.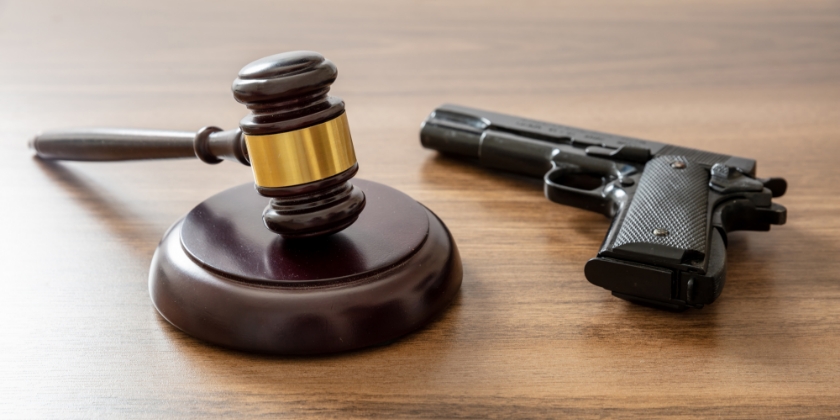 Evaluation of the prosecution's evidence and charges
Representation in court hearings and proceedings
Strategies to challenge the prosecution's case and receive reduced or dismissed charges
We're available 24/7 to address your legal questions and concerns.
Do not let gun charges affect your future
A gun-related crime can have serious and long-lasting consequences. As your legal advocate, Garrett is here to help protect you from the numerous repercussions of a conviction. Garrett will work diligently to provide a competent defense that brings an ideal conclusion to move forward with.
Defense strategies you can trust
As your lawyer for gun charges, he will design his defense to challenge the evidence provided by the prosecution and determine if there was a violation of your constitutional rights. If they have not, Garrett will use all his resources to compel the charges against you to be reduced or dropped.
Take your first step, leave the rest to us
A proven dedication for the clients
Mr. Garrett has been amazing his people skills are second to none…. very professional Very caring and truly I am so blessed, Mr Garrett is the lawyer that everyone wants and hopefully gets  thank you again
He was very upfront and the fees were reasonable for sure. I got lost on the way there, and Garrett was great about giving me the correct address info, and waited for me to get there. I will retaining this Attorney for sure.
Mr. Rice knows what he is talking about and communicates very well. He is very engaged in the community. I am a law student and he made time to answer All my questions and gave advice on mediation and law. He made me feel very welcome. Would certainly refer!