Criminal accusations at any level can bring stress and unease. Have peace of mind knowing you have a criminal law specialist on your side with your best interest in mind.
Experienced representation you can trust
Facing criminal charges is an intimidating experience, and the criminal lawyer you hire can make or break your case. Garrett has extensive experience in criminal law and a proven track record of success with over 12+ years of courtroom and trial experience. Garrett has handled cases ranging from simple misdemeanors to complex white-collar crimes.
Garrett will provide an advantageous defense regardless of the crime you are accused of. His understanding of the law and his unwavering dedication to his client allow him to represent you effectively and get an outcome in your best interest.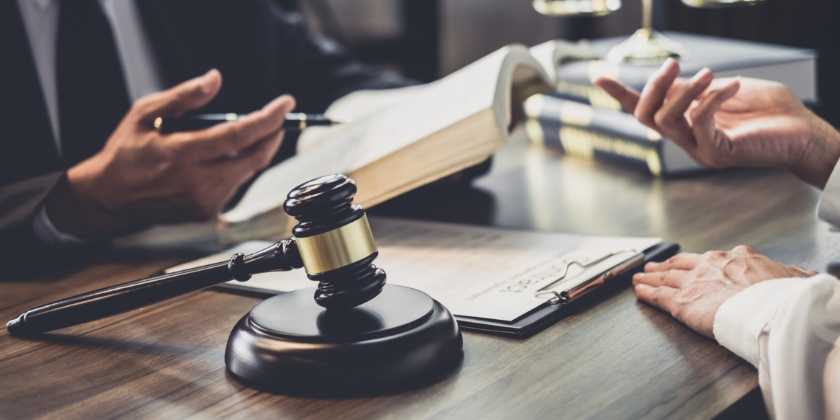 Advice on the legal process
Representation in court hearings
Negotiation of settlement agreements
We're available 24/7 to address your legal questions and concerns.
Get the best defense for your case
When facing criminal charges, you need top-of-the-line legal counsel to help protect your rights and future. Garrett's history in dealing with criminal charges as both a prosecutor and a defender presents him with an advantageous edge in the court of law. With this experience, he can craft a defense that is difficult to come by elsewhere.
An outcome you can build from
Garrett's priority in criminal defense is to negotiate the best possible outcome for his clients. This may include dismissal of charges, reduced charges, or avoiding jail time. Garrett understands the severity of criminal charges and strives to provide you with solutions so you can move forward.
Take your first step, leave the rest to us
A proven dedication for the clients
Mr. Garrett has been amazing his people skills are second to none…. very professional Very caring and truly I am so blessed, Mr Garrett is the lawyer that everyone wants and hopefully gets  thank you again
He was very upfront and the fees were reasonable for sure. I got lost on the way there, and Garrett was great about giving me the correct address info, and waited for me to get there. I will retaining this Attorney for sure.
Mr. Rice knows what he is talking about and communicates very well. He is very engaged in the community. I am a law student and he made time to answer All my questions and gave advice on mediation and law. He made me feel very welcome. Would certainly refer!